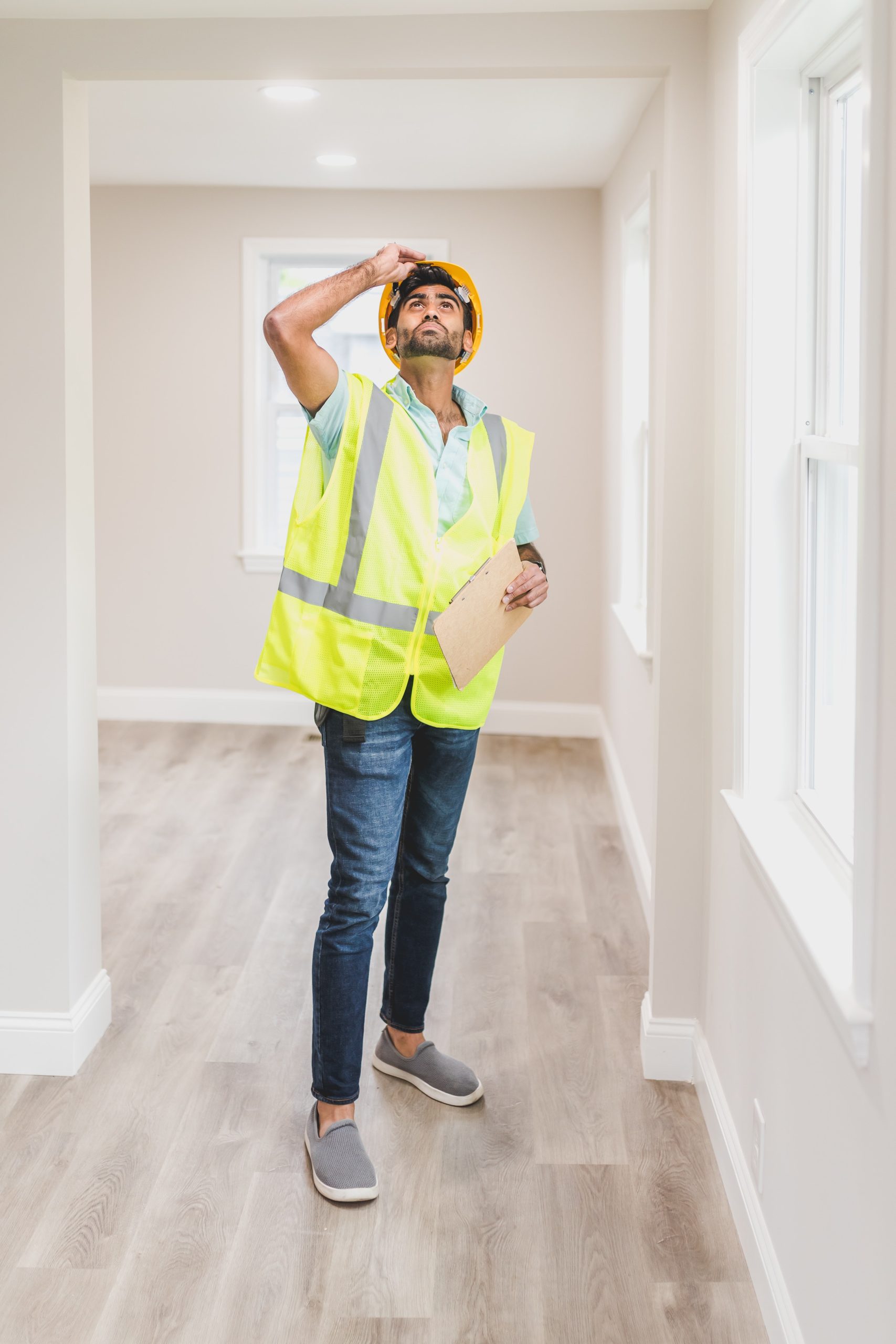 How to Prepare for a Home Inspection
So you have listed your home, got yourself a serious buyer, and reached an agreement. Your home is almost sold. However, it's not time to start packing and moving your stuff. You still need to pass the home inspection first.
In a typical real estate transaction, a home inspection takes place after the buyer has already signed a purchase agreement but without the finality of a closing date. The majority of home buyers want to make the closing conditional on the results of the home inspection. The reason for this is that doing so gives them the opportunity to back out of the agreement if the inspector happens to find a problem and the seller refuses to address it or lower the purchase price as a form of compensation.
Of course, as the property seller, you will want the home inspection to go without a hitch.
If you're selling a property with minor problems such as burned-out lightbulbs, holes in the walls or ceiling, or sticky windows, you'll need to get the repairs done before the home inspector arrives. Since a home inspection is something you can't avoid (95 percent of buyers will ask for one), and many mortgage loan providers require it, the best thing you can do is know how to prepare.
In this post, we'll discuss what a home inspector does, what they'll be looking at, and some home inspection tips for owners.
The Role of a Home Inspector
What does a home inspector do?
A home inspector looks for any health, safety, or mechanical issues that don't comply with state regulations or the buyer's financing requirements.
During the property assessment, the home inspector will scrutinize the walls, siding, roof, foundation, crawl space, and the plumbing, electrical, and HVAC system thoroughly. They will also look for mildew, mold growth, leaks, and other signs of water damage. In addition, they will check if you have a working garbage disposal, fire, and carbon monoxide alarms. Finally, they will test your garage door, turn on the stove, start the dishwasher, flush the toilets, and run the faucets.
Inspectors, however, won't put holes into your walls, and they are not concerned about your furnishings and interior décor. Also, a home inspection and appraisal are two different things. So don't be surprised if the buyer requests a home appraisal separately from a home inspection.
Preparing for a Home Inspection
As the seller, it's natural for you to feel a little apprehensive during the home inspection process. Of course, you want the sale to continue. However, you also don't want to be stressed over the need to make repairs in a hurry if the buyer ends up asking for them as a condition.
To avoid a less-than-ideal outcome, there are certain things you can do to prepare for the inspection.
1. Ensure free access to all areas that need to be inspected.
Ascertain that the inspector has easy access to the entire premises that need to be evaluated. If for some reason, you forget to provide access to a section of your home, it may be viewed as a red flag for potential buyers. Remove any obstructions to areas that need to be inspected, including the basement, crawl space, attic, and underneath sinks.
2. Clear your property perimeter.
Aside from checking your home interior, the inspector will also assess the exterior elements of your property. This includes the siding, trims, and caulking. Plants, trash cans, and any items that can physically impede the inspection should be removed from spaces surrounding your home so the inspector can move about freely.
3. Check the roof.
Most homeowners tend to forget to check and maintain the roof. Although this part of your home gets taken for granted as long as it doesn't leak, it's an important aspect of the home inspection process. Therefore, you cannot overlook it when preparing for a house inspection.
Get rid of any moss, twigs, leaves, and other debris from the gutters, and check for broken, misaligned, or missing tiles. Ensure the downspouts are secure, in place, and clear of any blockages. If there is damage to the roof, get it repaired before the home inspector comes knocking on your door.
4. Keep your home clean.
If you've already been through the process of selling your home, you're probably quite good at keeping things neat and tidy. So after accepting an offer, resist the impulse to let things pile up. Instead, make a point of keeping the house clean for the home inspection.
5. Replace broken bulbs.
A broken bulb can indicate one of two things: either the bulb is damaged or the wiring is bad. In either case, the inspector will spend valuable time deciding whether a fixture needs replacing or will note that a probable defect exists without further investigation. Make sure that your bulbs are functional to avoid both possibilities.
6. Ensure your toilets are in good working order.
Does your toilet keep running long after you finished flushing it? This is a typical issue that's easy to overlook when you've been dealing with it on a daily basis. However, toilet issues are problems you do not want your home inspector to notice.
Get your running toilet fixed immediately. You can do this yourself after a quick trip to a hardware store in your neighborhood.
7. Install a new furnace return filter.
It is critical to replace your furnace filter regularly to ensure good air quality and the proper operation of your home heating system. See if your current filter only requires a thorough clean or if it should be replaced altogether.
8. Turn on all of the pilot lights.
The water heater pilot light is generally always on. However, you also need to check the gas fireplace pilot light. Since people usually keep their fireplaces off during the summer, it's crucial to double-check that the pilot light — as well as the fireplace — is operational before the home inspection.
9. Check your doors and windows.
Take a tour around your home and inspect every door and window. Indoor and external doors should fit snugly into their frames, doorknobs must be secure, and every single lock, especially those on doors leading outside, should work properly. Do the same for all your windows to ensure they are in good condition and fully functional.
10. Repair broken cabinets.
Cabinet hinges can become a little slack over time, resulting in doors that don't close properly or fit each frame precisely. If you find an off-kilter cabinet, you can correct it by simply using a screwdriver to tighten the hinge.
11. Fix water damage and leaks.
Be proactive and fix any water-related concerns before the scheduled inspection. For example, examine areas under sinks and behind faucets, as well as the base of every toilet, bathtub, and shower. Also, don't forget to check under any appliances that could leak (e.g., dishwasher, washing machine, and refrigerator).
Look for indications of warping, buckling, or sagging on the walls, ceilings, and flooring, as these indicate water damage. You should also consider signs of leaks or water damage outside of your home. If you notice water pooling near or around the foundation, get it checked immediately.
Ready for Inspection Day
When inspection day comes, you'll know you've already done everything you can to prepare.
Make sure you're ready, and be present on your property a minimum of two hours before the inspector comes.
Got questions or need some home maintenance tips?
Ask an inspector here at Pro Inspect Solutions.