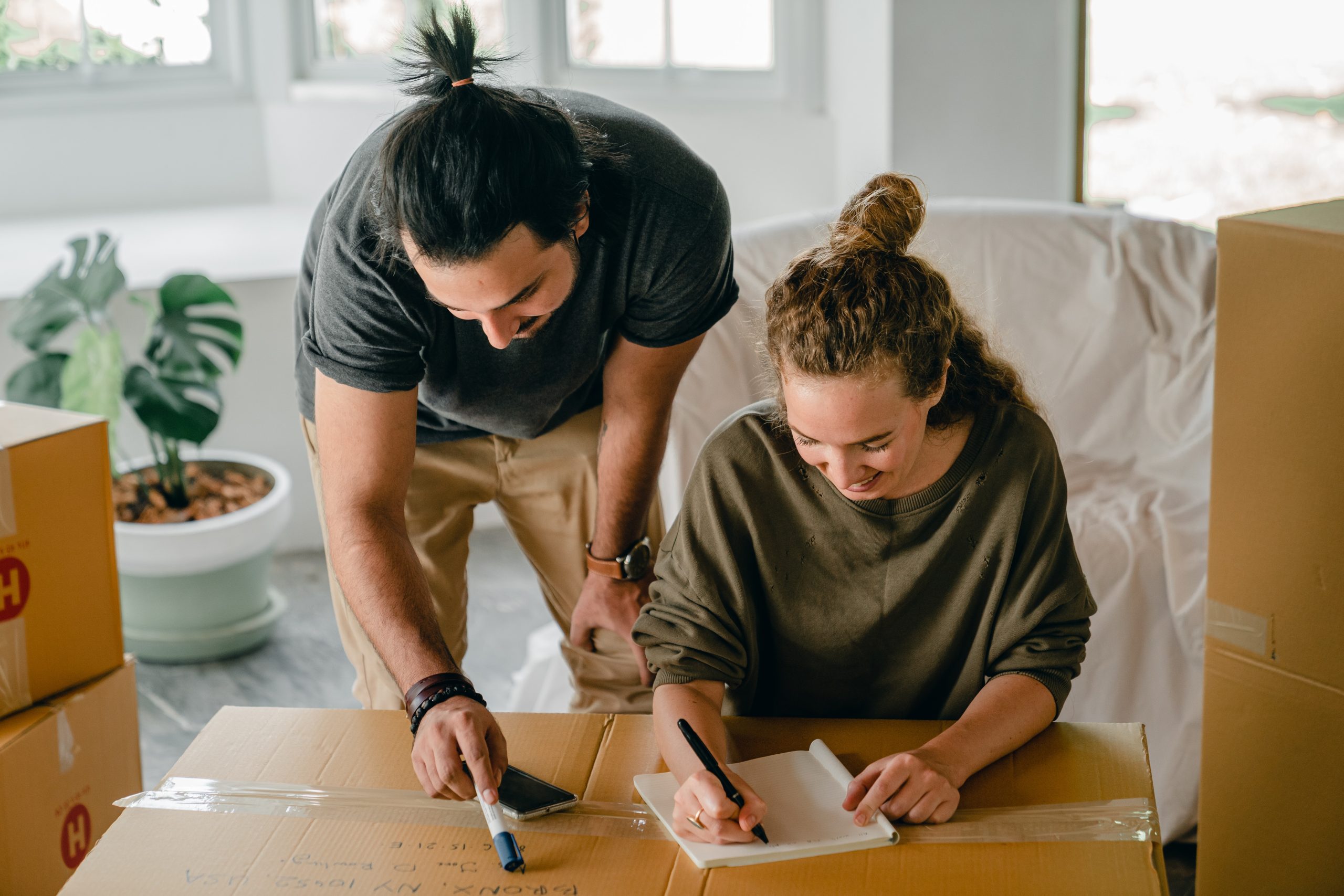 How to Streamline the Process of Moving into a New Home
The process of buying a new home can sometimes be challenging. In addition to searching for the perfect place, there is all that paperwork to take care of. You also need to worry about inspections and negotiations. So, when it comes to moving-in day, excitement may be at a fever pitch, and if you're ready to turn the key in the lock, you'll be looking forward to the adventure. However, there are several jobs ahead before you can truly relax, and you need to make a list.
Of course, you can expect the home to be in decent shape and fit for purpose as, after all, that's what those home inspections are for. However, such inspections focus on the crucial, big issues, and you now need to focus on some of the finer details, such as a systems check, small repairs, and overall security.
Ready for the Systems Check
Begin by making a home checklist with priorities.
Find the hot water tank and have a look at the temperature settings. The outgoing owner may have turned these down, and you'll need to reset them to your ideal temperature. Bear in mind that a slightly lower setting could end up saving you a lot on that energy bill.
While you are in this area, see if the water heater has a replaceable anode rod. If so, remove it and look at its condition. If it is corroded, get a replacement and refit.
Next, look at all the smoke alarms and carbon dioxide monitors. You may need to change the batteries to ensure the family is protected round the clock.
You will always need an efficient air conditioning system and should go to the filter panel. Look at the type of filter and then go to the hardware store to buy several while making a note to change them regularly.
Go outside and have a look at the condition of the condenser. You may need to clear away weeds, overgrown grass, or bushes to make sure it can operate more efficiently. Also, find the condensation drain and clean that out.
Go to the washer and dryer and remove the exhaust pipe. You will probably find a great deal of lint here, which you must clean out all the way to the roof vent.
Pull the fridge away from the wall and look at the condition of the coil. This can often become clogged with pet hair, cobwebs, or dust, significantly affecting operation. Clean the coils carefully.
Turn on all the lights one by one to look for dead bulbs. If you need to replace, always get the more efficient LED bulbs, and keep a stock on hand in your utility room.
Getting Those Small Repairs Out of the Way
Once you've finished these initial home check inspections and identified some more significant problem areas, you will need to prioritize those repairs. While you may be lucky and find that the outgoing owner had fixed every issue before they left, it's not unusual to encounter some issues.
For example, you may find a dripping tap in one of the bathrooms. If you're not confident changing the washer, make a note to look for a local plumber. You may find a loose handrail on the staircase or a creaky step elsewhere. Now is the time to fix those, as they will only "bug" you if left unattended. If you love taking on any home repairs and maintenance, you can do these tasks yourself. If not, look for a local contractor who can help you with affordable home repairs.
Keeping an Eye on Security
Once you've got all that out of the way, focus on security. Does the home have an existing system? If so, go online and download its manual if you don't already have it on hand. Become familiar with how it works and change codes or passwords immediately.
If you don't have a system to help you with security at home, consider installing one as soon as possible. Do some additional research to find out how to improve security at your new home, including external devices. Check to find the best cameras for security at home, and work out where you should place them.
Next, consider changing the locks, as you don't know if any spare keys are floating around. You might think about upgrading to brand-new technology like keyless entry instead.
Once you've finished all of that work, you deserve a congratulatory cup of coffee. You can now get down to the business of enjoying your new home!
Should Agents Attend a Home Inspection?
Meanwhile, if you are a real estate agent, you may be thinking about the home inspection process. Certainly, opinions may be divided in the industry, but always remember that this is one of the most important parts of the entire process.
You can certainly wait for the inspector to file the report, but isn't it better to see some of these issues first-hand to know the real scale of the challenge? Prospective buyers will hang on to every word in that report, and you need to be able to give them a sense of perspective. In addition, you can advocate for your client during the inspection, especially if the seller's agent is also present. Some people may ask, "How long do home inspections take?" Your answer should be as long as necessary, bearing in mind the importance of this stage.
So, processes and procedures can be crucial, whether you are an excited new buyer who is ready to start the next chapter of their life or a real estate agent who always wants to do the best for their clients. The new owner can avoid bigger issues down the road and make the place more efficient by doing some work as soon as they move in. A real estate agent can help the buyer identify areas that may also need attention when attending the initial home inspection.
Getting Help with Inspections
If you need assistance with accurate home inspections, as a buyer or a realtor, reach out to Pro Inspect Solutions for help.