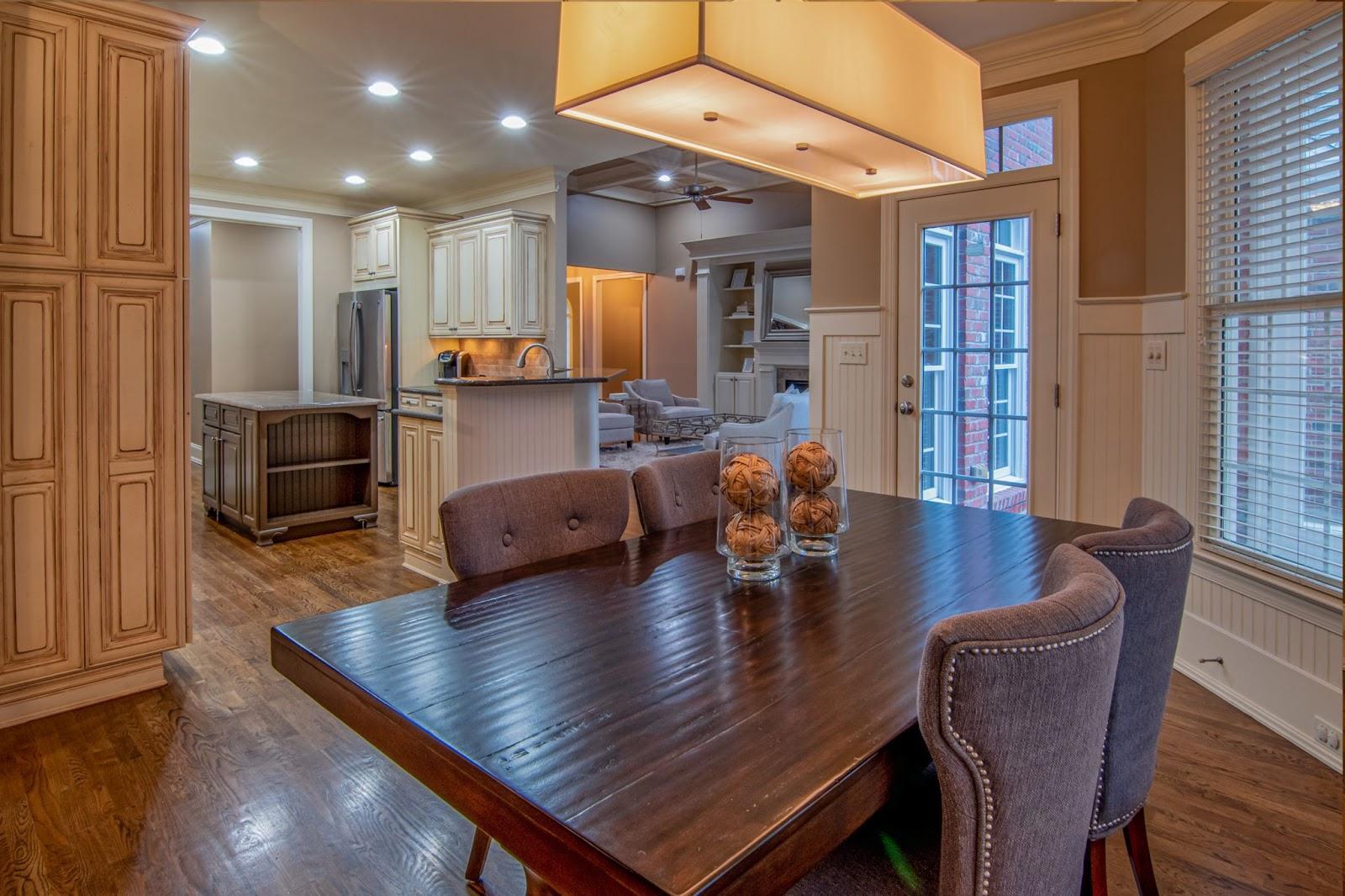 Top 10 Affordable DIY Home Projects
As a homeowner, it can be hard to balance the desire for a beautiful, functional living space with the realities of a tight budget. Hiring a professional for every repair and renovation can add up quickly.
Fortunately, with a bit of creativity and some DIY proficiency, you can avoid unnecessary expenditures. DIY home projects are a great and affordable way to add value to your home, increase curb appeal, and save money on hiring professionals.
Whether you're looking to update your kitchen, install a new deck, or create a cozy reading nook, there are plenty of budget-friendly options available. Let's look at 10 affordable DIY home projects that can add value to your home, as well as some tips on how to get the job done right.
1. Paint the Exterior of Your Home
A new layer of paint can significantly enhance your home's look. Choose a color that complements the architecture of your home and the surrounding landscape. However, it's essential to ensure that you take the proper precautions and use the right tools.
This includes power washing to remove dirt or debris, filling in cracks or holes with caulk, and sanding down rough areas. It's also important to choose high-quality paint supplies specially formulated for outdoor use, such as a paint sprayer or roller, to guarantee an even application.
2. Update Your Kitchen Cabinets
Photo by Max Vakhtbovych from Pexels
Outdated kitchen cabinets can make a kitchen look old and worn. Consider repainting or replacing the handles to give them a fresh look. And if you're handy with woodworking, you can even build new cabinet doors, add new shelves, and organize accessories to give your cabinets a completely different look.
3. Install a Garden or Landscaping
A garden can add value to your home and provide a beautiful place to relax and enjoy nature. Landscaping can be as simple as adding some plants, flowers, and trees or as complex as installing a rock garden or water feature.
There are many affordable options for landscaping, so you should be able to find something attractive on any budget. You can even try repurposing old materials, such as using an old tire as a planter or a reclaimed pallet as a raised garden bed.
4. Install New Lighting
Installing new lighting fixtures can be a relatively simple DIY project for homeowners with basic electrical knowledge. Whether you're looking to brighten up a dark room, add some ambiance to a space, or simply update the look of your home, new lighting can make a significant impact.
Surface-mounted fixtures like ceiling lights, wall sconces, and track lighting are some of the best lighting DIY options. They are easy to install and come in various styles and designs to match your decor.
5. Install a Deck or Patio
A deck or patio can provide a great outdoor living space for fun or relaxation. Building a deck or patio may be a feasible DIY project if you have experience with construction and are comfortable using power tools. But if you have limited experience or aren't comfortable using power tools, it may be best to hire a professional contractor to handle the project.
6. Replace Your Front Porch
When people come to your home, the first thing they see is your front porch. A new front porch can make a big difference in your home's appearance and add some extra curb appeal. But before beginning the project, it is crucial to ensure that you have all the necessary tools and materials.
This may include lumber, nails or screws, concrete, saw, hammer, lever, and other basic carpentry tools. Still, it's important to carefully consider the scope of the project and your own abilities before getting started.
7. Refinish Hardwood Floors
Refinishing hardwood floors can refresh and enhance their look. However, this project can be time-consuming and physically demanding, so it's best to be fully prepared before starting. The process involves sanding, staining, and applying a new finish to your hardwood floors.
Before starting the project, it's good to assess the condition of your hardwood floors. If they are in good shape, with only minor scratches and scuffs, simple sanding and staining may be all that's needed. But if there are deep scratches or water damage, it may be best to replace some of the boards.
8. Create a Mudroom
A mudroom can provide a great place to organize your shoes, coats, and other items. You can create a mudroom by repurposing an existing space, such as an entrance hallway or spare room.
Keep in mind that while it can be a fun and satisfying project, building a mudroom may also require some planning and preparation, like measuring and cutting materials and dealing with the mess that comes with construction.
9. Install a Fireplace or Wood Stove
Photo by Pavel Danilyuk from Pexels
Installing a fireplace or wood stove can be a cost-effective and DIY-friendly home project. Not only do they provide warmth and a cozy atmosphere during the colder months, but they can also add aesthetic appeal and value to your home. One popular option is a gas fireplace, which can be installed with minimal fuss and without needing a chimney.
Electric fireplaces are also a great option, as they are easy to install and can be placed in any room of your home. But if you prefer a traditional wood-burning fireplace or stove, there are many affordable kits available with everything you need to get started.
10. Create a Home Office
With more people working from home, a home office can provide a great place to be productive. You can create a home office by repurposing an existing space, such as a spare room or closet, or by placing a desk and shelving unit in the corner of a room. Some things to consider when creating a home office include:
Size of the room
Placement of furniture
Lighting (natural and artificial)
Storage solutions
Ergonomics
With proper planning and execution, creating a home office can be a fun and rewarding DIY project.
Looking to update your space on a budget? We are happy to help. Contact us for more information.