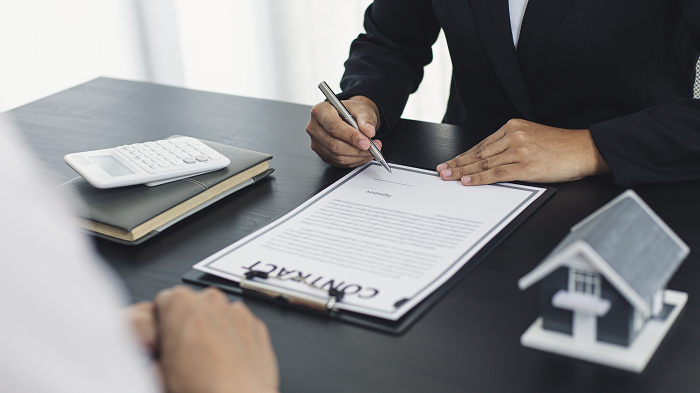 Conventional Loan Requirements
Many people choose a conventional loan when purchasing a home because it is a type of mortgage that most lenders offer.
But what, exactly, are conventional loans? What are the conditions for obtaining one?
Here, we'll go over the basics of conventional loans, the requirements, and tips for getting one.
Conventional Loans
Conventional loans aren't backed or guaranteed by any government entity. However, they normally follow certain government guidelines. A conventional loan may be classified as either "conforming" or "non-conforming."
Conforming Loans
Most conventional loans adhere to the Federal Housing Finance Agency's (FHFA) loan limits.
They also follow lending guidelines (i.e., credit score and down payment minimums) established by government-sponsored businesses, namely the Federal National Mortgage Association (Fannie Mae) and the Federal Home Loan Mortgage Corporation (Freddie Mac). The FHFA sets the criteria for what types of mortgages Fannie Mae and Freddie Mac can buy.
Fannie Mae and Freddie Mac set the loan borrowing guidelines for conforming mortgages. Both purchase only conforming loans. The loan amount must also be less than the limit set by the FHFA for it to be considered a conforming loan.
Lenders must adhere to those guidelines to ensure Fannie Mae and Freddie Mac are buying mortgages from them so that they have a steady stream of funds to bring in more loans.
Conforming home loans were created to keep lenders from providing money to those who couldn't afford their monthly payments. This way, lenders can avoid taking on too much risk, and consumers don't get tempted to take on more debt than they can handle.
Non-Conforming Loans
A non-conforming loan does not follow conventional financing rules or a typical lender's or bank guidelines. It also does not match the acquisition criteria set by government-backed enterprises Fannie Mae and Freddie Mac.
Alternative lending solutions are provided for loans that do not match conventional mortgage criteria. Other terms used to refer to these non-conforming loans include jumbo, Alt-A, and subprime loans.
There are two major reasons why a loan might not conform: It doesn't fulfill the FHFA's requirements, or it's too big to be classified as a conforming loan.
In many cases, taking out a non-conforming loan may be your only option. For example, if you want to buy a more expensive home than is allowed in a conforming loan, your lender may advise you to take out a non-conforming jumbo loan instead.
Non-conforming loans are also great for folks with bad credit but still want to buy or refinance a house. Many lenders provide tailored solutions to customers who are unable to obtain conventional loans due to bankruptcy or other credit issues.
If you don't qualify for a government-sponsored loan and a conforming conventional loan, a non-conforming loan may be the best option for you.
Qualifying for a Conventional Home Loan
In most cases, any borrower with good credit and enough money for a down payment will meet the standards for a conventional loan.
However, since conventional loans are not insured or guaranteed by any government entity, borrowers would usually need to fulfill more stringent eligibility conditions than those required for government-backed loans like Federal Housing Administration or FHA loans, VA (Department of Veterans Affairs) loans, and United States Department of Agriculture (USDA) loans.
Note that traditional lenders are free to impose criteria that are more stringent than the FHFA, Fannie Mae, and Freddie Mac rules. For example, if you're applying for a traditional mortgage following a foreclosure or bankruptcy, you may encounter more difficulties with getting qualified.
Requirements for Loan Application
To get approved for a conventional loan, you must meet specific loan requirements.
Credit score requirements: A credit score of at least 620 is usually required to qualify for a conventional loan. Meanwhile, borrowers with credit scores of 740 and above are generally allowed to make smaller down payments and get the best conventional loan rates.
Debt-to-income requirements: For conventional loans, lenders typically require a debt-to-income ratio (DTI) of less than 36 percent, though a lender may accept a higher DTI on rare occasions. Your DTI is calculated by dividing the entire amount of your monthly debts (such as your rent or car payments) by your pre-tax monthly income. To have a fair idea of where you stand, use a debt-to-income calculator.
Down payment requirements: A typical mortgage requires a minimum down payment of 3%, but borrowers with poorer credit scores or larger debt-to-income (DTI) ratios may have to put down more. A jumbo loan, or a loan for a second home or investment property, will almost certainly require a bigger down payment.
Aside from the above requirements, you also need to have:
A maximum 43% DTI ratio
Private mortgage insurance (PMI ) if the loan-to-value ratio is greater than 80%
Two years of stable employment
Two years W2s and tax returns
36 to 48-month bankruptcy waiting period
Are home inspections required for conventional loans?
In most cases, a thorough home inspection is not required for a conventional loan. However, a home appraisal is usually conducted to determine a property's current market value. The appraiser will examine its general condition and compare it to similar homes sold recently in the same area.
A house appraiser will not perform a thorough inspection of the property to look for structural faults or system flaws. However, even when a home inspection is normally not required with a conventional loan, it should ideally be done.
The reason for this is that lenders may have unwritten standards about a property's condition.
Few lenders, for example, will allow you to buy a home that is visibly unsafe — that is, not unless you have detailed repair or renovation plans and the finances to back them.
If the house you want to buy is infested with termites or other pests or has issues like the presence of asbestos or lead-based paint, radon gas, or moisture intrusion, expect problems or delays.
In such cases, you or the seller will almost always be required to resolve the issue as a condition of your mortgage approval.
Will the lender find out about any property issues?
You can always pin your hopes on the lender not detecting any issues with the property you are eyeing.
Still, there's a likelihood the appraiser would notice obvious flaws in the appraisal. That will prompt the lender to request a specialized inspection for that problem. The lender will then examine the specialist's report and decide how to address the matter. They also won't finalize the loan unless you or the seller make the required repairs.
Ready to Apply for a Conventional Loan?
If you're looking to apply for a conventional loan, make sure you consider the information and advice shared in this article, especially the requirements you need to meet.
Before the house appraisal, it would be wise to ask an inspector here at Pro Inspect Solutions to check the property for you. This way, you'll have a ready solution in case your lender expresses concerns over the safety or quality of the property.