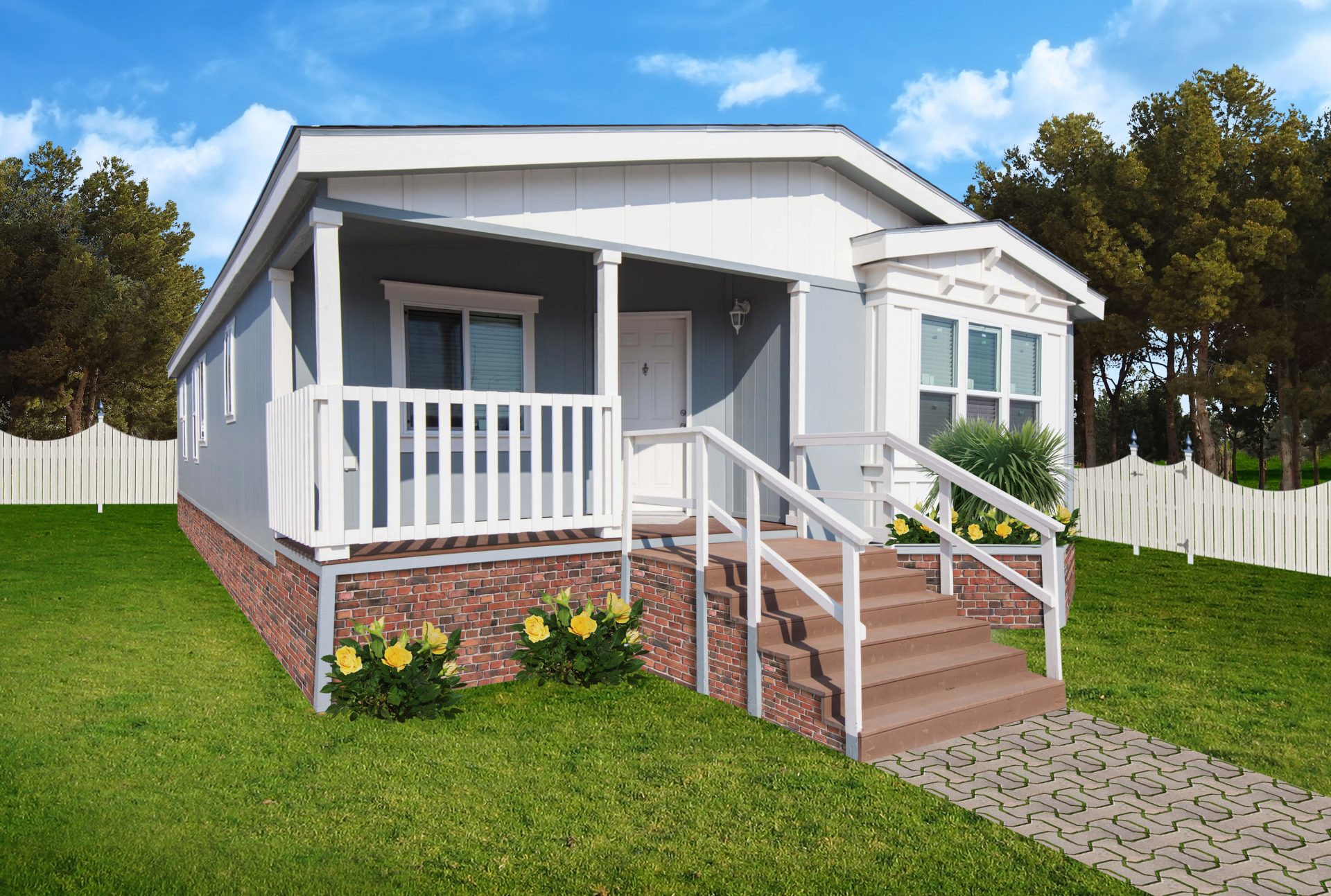 How to Maintain a Manufactured Home
If you're thinking of buying a mobile home or have just moved into one, you will be touting the benefits and planning how to live a long and enjoyable life in this property. Yet you also have to figure out how you will maintain your home so you don't run into any problems down the road. When it comes to home maintenance, the importance of regular attention cannot be overlooked, but why is this, and how should you plan a maintenance schedule?
Reasons to Look After Your Manufactured Home
Mobile homes are very attractive to first-time buyers on a budget, and there will always be a demand for these properties. If you look after your home, you can help maintain its value, so you can recoup your initial investment and make a profit. While this is a good reason to consider regular maintenance, you can also help identify problems in the early stages and fix them before they develop. With this approach, you will be able to save money on the price of emergency repairs at that time.
Don't underestimate the threat of pests in Florida, especially roaches, ants, and termites. These pests can thrive if you are not careful and cause significant structural damage leading to costly repairs.
However, you and your family will certainly enjoy life in your mobile home community if you maintain all your systems. With careful attention, you can avoid issues that could interrupt a peaceful weekend at home.
You should begin by creating a list of tasks that will enable you to be proactive. Set aside time to perform these tasks and make them a priority.
Creating a Maintenance Plan
Inspecting the Foundation
You cannot expect your manufactured home to perform as expected if the base is not right. Ensure that the foundational blocks are correctly leveled and have not shifted due to weather events or soil conditions. This will help you ensure that windows and doors can open without issue and make it easier and cheaper to air-condition your property. Call a professional if you notice any cracks or if they appear to be getting worse.
Checking the Roof for Damage
This is the most vulnerable part of your property, no matter whether you have a flat, rubber, or metal roof in place. First, inspect the perimeter from ground level, paying attention to guttering and downpipes. Then, carefully climb up to the threshold on a ladder with somebody else to hold it in place, and you can inspect the condition of the flushing. This material covers the joint where individual tiles or shingles meet. You need to schedule repairs if you see any peeling, cracking, or evidence of mold accumulation. If need be, bring in a professional to coat the roof with aluminum or asphalt.
Cleaning the Siding
Now that you've looked at the floor and the roof, turn to the walls. Clean the siding regularly to eliminate any mildew or mold that may grow in damp conditions. You can use a pressure washer if you're careful to avoid causing any damage and if the mildew is stubborn, use a mixture of chlorine bleach and water.
Assessing the Ventilation
Mobile homes are typically ventilated via the skirting board. Check to see that the boards are level and without any defects, holes, or tears. See that the venting tiles are clear of any debris and if you don't appear to have many of these vents, think about adding some more to help improve the air quality inside.
Turning to the Windows
In central Florida, summertime heat can be excessive, and you may need to keep your air conditioning on for long periods. It stands to reason that you want to keep that air inside, so you will need to pay extra attention to the areas around your windows and vents. You may need to caulk the boundary of each window or vent so they are sealed tight. It's not a particularly time-consuming job, but it can significantly impact your bills.
When talking about the A/C, when was the last time you checked your ventilation and heating systems? You should clean up the vents so that they do not accumulate dust or mold and should certainly clean the filter once per month. At least once per year, it's a good idea to bring in an A/C technician so they can ensure that your system is working as it should.
Giving Your Plumbing the Once Over
Look at your water pipes once per year to detect any signs of leakage or corrosion. Many of these pipes will be hidden below the floor level, but it's worth getting into those confined spaces to look for any problems.
Fighting Those Bugs
In Florida, termites, ants, and roaches can be a major headache. Look for evidence of any infestation, and remember that termites can get into your home without leaving any obvious trace. If you have termite baiting stations, ensure they are maintained throughout each season.
Maintaining a Good Cleaning Regime
Often, maintenance problems arise due to poor cleaning etiquette. You may be able to avoid a lot of extra work by keeping your property as clean as possible, both outside and in. Remember to use the correct type of cleaning products and avoid corrosive chemicals where possible, as they can often cause damage to stone, plastic, metal, and other surfaces.
Inspecting Your Manufactured Home
It's not always easy to detect issues before they grow into something much larger, and you may not have much time to spend in any case. Meanwhile, if you're buying a manufactured home for the first time, you need to consider a formal home inspection before closing on the sale. In each of these cases, bring in a home inspector from Pro Inspect Solutions who will certainly alert you to any issues. The company works with the owners of manufactured homes in Osceola, Orange, Volusia, and Seminole counties, and staff members will be standing by for your call.