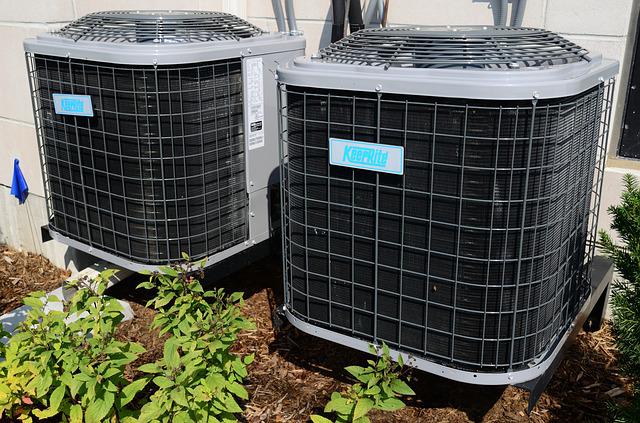 Maintenance Timeline for Major Appliances
The last thing that you would want is an air conditioner that fails on the hottest summer day or a water heater that suddenly ceases to function on a winter night.
These problems are actually quite common. Because everyone is using their AC on hot days, there will be more breakdowns. With appliance repair technicians fully booked, you will likely have to wait in the sweltering heat for your HVAC unit to get back online.
The best way to avoid these situations is to keep up with appliance maintenance.
Not only do regular cleanings, tune-ups, and parts replacements protect against unexpected breakdowns, but they can also help increase the efficiency and longevity of your appliances.
How Often Should You Perform Appliance Maintenance?
It is critical to keep up on the maintenance of all appliances, especially those you rely on the most. For residents of Florida, these include air conditioners, refrigerators, washing machines, ovens, and cooktops.
Though scheduled maintenance can vary depending on the make and model of an appliance, there are steps that you can take to ensure your equipment remains in the best possible condition.
Here is a look at common appliance maintenance steps and when you should perform them.
Central Air Conditioner
Central air conditioners typically last for 15 to 20 years. You can increase their longevity and reliability by taking a few simple steps.
HVAC systems have air filters that remove dust and other unwanted substances. You should change these quarterly.
Dust and dirt collect on the air conditioner's evaporator and condenser coils. Both of these require annual cleaning.
The coils also have fins made of aluminum. These can become bent, reducing airflow, so you should check and straighten them annually.
A technician can perform an annual checkup before hot weather sets in for the year. They will assess refrigerant levels and electrical connects, look for leaks, and lubricate belts and motors. This visit could also include measuring airflow and tuning the thermostat.
You can also consider cleaning the ductwork every two to three years to avoid dust buildup and mold growth.
Refrigerator
Most refrigerators last for at least 10 years, though buying a quality brand and performing proper maintenance can increase this lifespan.
You should clean the refrigerator coils at least twice per year. This is a DIY project you can perform with a special brush, available at home improvement stores.
Check and lubricate the gasket. The gasket ensures the fridge closes correctly. These seals can shrink or break over time. You can check that the door closes completely and that there are no gaps or folds in the gasket. You can also lubricate the gasket with wax or petroleum jelly.
A professional can inspect the wiring and check refrigerant levels. They can also look at water connections and replace filters for the water dispenser or ice maker.
You should also check the temperature, which should be between 37 and 40 degrees, for efficient operation.
Washing Machine and Dryer
Washing machines typically last 10 years, though the actual lifespan depends on their workload. Dryers last 13 years on average.
You should inspect the dryer vent and also check the hoses for the washing machine to look for leaks or blockages every month.
Check the drains and pumps on the washing machine. Drains can get filled with lint and debris, which can eventually cause backups.
Clean the dryer vent and exhaust system annually. They can fill with lint, which is highly flammable.
Basic maintenance is also essential. For example, you should clean the lint trap every time you use the dryer and run the cleaning cycle on the washing machine once to twice per month (depending on how often you use it).
Oven/Cooktop
Ovens and cooktops can last 13 to 15 years, with gas-powered models usually working longer than their electric counterparts.
Clean the stovetop weekly and the oven monthly to avoid a buildup of oils, which could catch fire.
Most homes have a hood filter with an exhaust fan to remove smoke, steam, and hot air during cooking. It has a reusable filter that you can clean monthly.
You should also check the wiring and heating elements on electric stoves and the lines on gas-powered ones.
You should also follow fire safety practices for the kitchen. This includes keeping a working fire extinguisher in the room and replacing it by its expiration date, which is usually 10 to 12 years after purchase.
General Maintenance
Some appliance maintenance tasks are DIY projects that can improve efficiency, performance, safety, and reliability.
Electric-powered appliances have cords that connect to electrical outlets. You can visually inspect these cords and outlets regularly for signs of shorts, fraying, or exposed wires.
You can also replace the lightbulbs in your dryer, refrigerator, oven, and freezer.
Air conditioners, washing machines, and dishwashers have drains and drain lines. You can regularly clear these to avoid costly and damaging backups. You can use enzyme liquids on main drain lines, such as those in the wash basin, monthly to keep the outlet flowing at full capacity.
How to Know If the Appliances Are Working in Your New Home
If you are purchasing a home, you may bring some of your appliances with you, but you will get some systems, such as the air conditioner, dishwasher, and oven, from the previous owner. You will want to be certain that these are in proper working order to avoid issues.
A home inspection service will be able to assess the condition of the entire property, including all major appliances. This can provide insights into the condition of the climate control system and other essential equipment you will receive when you take ownership of the home.
The experts from Pro Inspect Solutions can assess the home and all its major appliances, including the HVAC system. This assessment will make you aware of any potential issues before you take ownership so that you aren't surprised by poorly maintained equipment.
If you are in the Osceola, Orange, Seminole, or Volusia counties, contact Pro Inspect Solutions for a home inspection today.