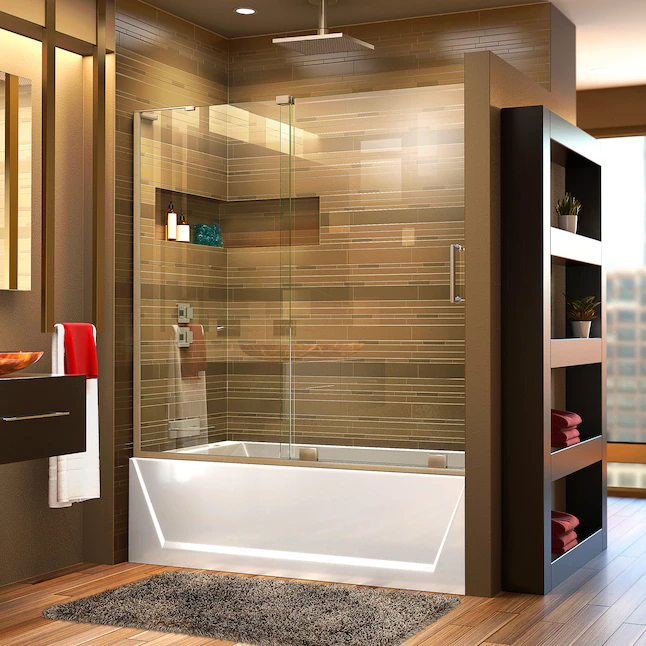 Top 5 Bathroom Renovation Tips
The bathroom is an integral but often the most undervalued room in our homes. It's actually our special place — a magical kingdom to recharge our batteries and restore our calm.
Whether you enjoy singing in the shower, reading a good book in the bath, or pondering life's complexities on the toilet, any worries will soon evaporate in a cloud of steam in the bathroom. This space is therapeutic and cleansing for both your body and mind and offers a much-needed environment in the modern world to take some time out and alleviate everyday stress. Therefore, it's important to keep it looking as fresh, welcoming, and pleasing as possible.
Bathroom Renovations Should Be Rewarding
From time to time, bathrooms need far more than a lick of paint, a new blind, or some new ornaments. They need a complete renovation to keep them looking sparkling and tranquil — a place where you'd want to spend time relaxing. Although the results of a bathroom renovation speak for themselves, a bathroom renovation can be a daunting task, even for the most adventurous homeowners.
Although it takes time, patience, and money, renovating your bathroom can be fun and rewarding. It's a project that can offer unlimited possibilities. Here are our top five tips on how to make the most of your bathroom renovation.
Plan, Prepare, and Persevere
All renovations present homeowners with a considerable investment of time and money. There is also a degree of upheaval involved. So you must ask yourself a few questions before you begin.
What sort of finances do you have to pour into the project? There's nothing worse than blowing your budget before the renovation's complete.
How many users are you expecting the bathroom to have, and do you need to fit double sinks and mirrors, etc.?
Have you catered to all your storage needs?
Do you have somewhere else to use for everyday practicalities while your bathroom is being renovated?
And finally, what are you hoping to achieve with your bathroom renovation? It could be extra space, a more dynamic theme, or a less cluttered environment.
When you have a plan in place and are fully prepared, it's time to take action.
Get the Basics Right!
In the ideal world, all bathrooms would have freestanding tubs and walk-in showers, but unfortunately, not all homeowners have that sort of space in their bathroom, and so a shower/tub combo is often the way forward.
Shower curtains are more flexible than glass doors and are often more practical if you have young children. They also have the added advantage of being easily changeable. Glass doors, however, do give the illusion of space and can be far more aesthetically pleasing.
Picking the right showerhead is also something you need to pay close attention to. Ideally, you want one that can be easily removed and offers a wide range of settings. Additionally, liaise closely with the plumber and ask them about the benefits of installing a thermostatic shower valve.
Choosing Which Materials to Use
The decor of any homeowner's bathroom is highly subjective, but there are a few things you need to bear in mind. Natural stone is a highly popular choice for bathroom floors and walls because not only is it highly practical in a wet environment, but it also adds a sophisticated and natural air to your bathroom. However, natural stone can be costly, and tiles may be a more affordable and preferred option.
Tiles come in a range of patterns and designs that cater to a broad church of tastes. They are extremely durable and eye-pleasing and come in a range of prices. You can also get very creative with them.
If you want to be adventurous when it comes to the decor of your bathroom, you could try wallpaper. As long as it's out of the range of any splashes and spoils, wallpaper is a great way to add a different dynamic to your bathroom.
Maximize All Available Space
A cluttered bathroom is an unattractive bathroom, and no homeowner in their right mind would wish to spend any time in it. So ensure you maximize storage space when renovating your bathroom.
Shower shelves are a must-have for storing various products, and a wall-mounted bathroom cabinet or vanity unit is worth its weight in gold. Ensure the materials they are made from will cope in a high-moisture environment. Floating shelves, wall hooks, and towel racks are all perfect ways to keep your knick-knacks out of sight and out of mind.
The Devil Is in the Detail
It's important that when you are focusing on the big picture of renovating your bathroom, you don't forget the small things. Grout is often an afterthought in many bathroom makeovers, but its function as a dirt and water sealant cannot be overestimated.
Additionally, don't forget what sort of lighting your bathroom design requires. Bathrooms by nature are usually small rooms with a lot of mirrors, which will affect the nature of the natural light. Subtle ceiling-inset lights can add an atmospheric ambiance to any bathroom and provide enough illumination for the practical things. A bathroom isn't complete without that personal touch that all homeowners take pride in, so ensure you cover all bases and get creative with plants, rugs, ornaments, and wall art.
Bathrooms are the more popular rooms in the home when it comes to renovations. Homeowners prefer to renovate bathrooms because they are often the smallest and least furnished rooms in the house. Be advised, though, any renovation takes time and planning. Yet if you get the basics right, you'll be relaxing in your new bathroom quicker than you think.