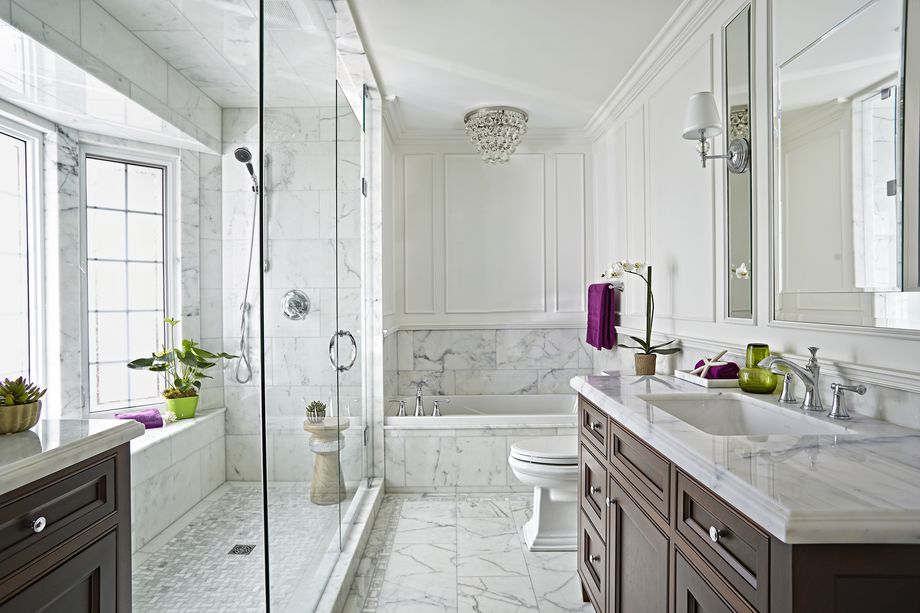 Top 5 Tips to Assess Bathroom Components for the Holidays
Many Americans consider the holidays a magical time of the year when they can try to forget the stresses and strains of everyday life and focus on family and friends. If you're getting ready for the holidays and everything that follows, you will want to make sure that your home is well prepared. As part of your work, you will need to pay extra attention to the bathroom and ensure that it is functional and festive in equal order. So, what are five things to consider as you assess all your bathroom components for the upcoming holidays?
Preparing for the Holidays
The bathroom should be the most inviting of all the rooms in your home. After all, there's a reason why this is also called a restroom, and it is a haven for people to escape to as and when needed. It's a place where family members go to start the day and should put them in a great frame of mind for the adventure ahead. As such, you will want to ensure that your bathroom decor matches the warmth and spirit of the holidays, but you may also need to make some adjustments to cater to certain visitors.
Here are five different areas to focus on.
1. Making Your Bathroom Space Safe for Elderly Visitors
It's certainly traditional for people to welcome older members of the family to their home for Thanksgiving and Christmas celebrations. If this is the first time that you've invited your elderly parents, you may need to make certain modifications so that they are safe and comfortable whenever they use the bathroom.
As people get older, they are less mobile, and unfortunately, the bathroom can represent a potentially dangerous area with tight spaces and slippery surfaces that could combine to cause an accident.
Consider adding a simple bathroom grab bar in strategic places. You could put one of these wall-mounted grab bars next to the toilet and at the shower stall entrance. They come in various lengths, they are not expensive, and they are quite easy to install. If you're not happy to tackle this installation yourself, you can get a contractor to do it for you quite quickly.
You can buy a toilet safety frame if your loved ones find it difficult to sit down or stand up. There are many different models available, and most of them are adjustable, so you can configure the safety frame according to the height and width that suits the older adult the best.
Next, add some plug-in LED nightlights at strategic locations between the bedroom and the bathroom. These are automatic and can light the path, reducing any risk should your loved one need to go to the bathroom at night.
2. Checking the Heating and Plumbing
As the holidays approach, so does the cooler weather. This is a good opportunity for you to check the heating and plumbing status and ensure that everything is prepared for those cold snaps. The plumbing must be properly insulated, so you should double-check to see that everything is still in place. Be prepared to add some extra insulation if necessary.
Look at the plumbing drainage and water flow from the fixtures in the bathroom. Are the pipes still in good shape, or do you need to replace any of them? Are the drains flowing as they should? Perhaps you need to remove the U-bend below the bathroom sink to clear out any accumulated deposits. This is quite easy to achieve by unscrewing the threaded caps on the ends of the connecting pipes, but have a bucket on hand to catch any water. For anything complicated like this, call in a plumber.
Use this opportunity to check your heating system, especially the water heater, to ensure no issues. As you may have many visitors over the holidays, you will want to guarantee that there's enough hot water for everyone.
If it's been some time since you checked, remove the inspection panel to look at the sacrificial anode rod. If you're unfamiliar with this, it is a component that fits most hot water tanks and is designed to corrode before any of the important parts. Occasionally, it needs to be changed, and if the rod in your tank exhibits significant signs of corrosion, this may be the time. If you overlook this task, you may run into problems with your hot water heater during the height of the holidays, with obvious consequences. If you are uncertain about what to do, it may be a good time to bring in a plumber to perform a routine service.
3. Overhauling Your Bathroom Components
Once you are sure that your heating system is in good order and that your pipes are well insulated, take a closer look at the main bathroom components and ensure that they are in the best condition. These include your toilet, sink, shower, and bathtub, and they must be in full working order to prepare for the holiday season.
Do any of your faucets drip, or do you need to clean the showerhead to eliminate any limescale deposits? It is certainly time to give everything a deep clean, and again, bring in a plumber to make any repairs should they be needed.
4. Making Your Bathroom Area Comfortable
Some bathrooms may not be connected to the central heating system, and in this case, think about installing a space heater for the holidays. These are very efficient and can quickly warm up the space when needed. You can adjust them to a precise temperature for extra comfort.
Also, consider introducing some bathroom rugs that can help keep your feet warm. These rugs have nonslip surfaces, so they work perfectly well even on a wet surface. You might need several rugs to cover the floor completely, and you should be able to find some that complement the theme or decor of your bathroom.
5. Transforming Your Bathroom
Talking about decor, you certainly want to introduce a holiday design to your bathroom area. This is your opportunity to remove any decor and colors you may have introduced to celebrate the fall season. You can now add some items that celebrate winter colors and themes.
When it comes to specific colors, white, brown, and green are traditional. Choose one color and use the others as accents to complement. This will help you create a welcoming and festive design that everyone can appreciate.
Getting Ready to Celebrate and Preparing for the Future
As you prepare for the festive season, you can turn your attention to the rest of the house. Perhaps it's time for a complete inspection so that any hidden issues can be uncovered. If this is the case, call on the services of Pro Inspect Solutions. This company has been operating in the Orlando area for many years and can carry out inspections for your property, no matter its style or size.