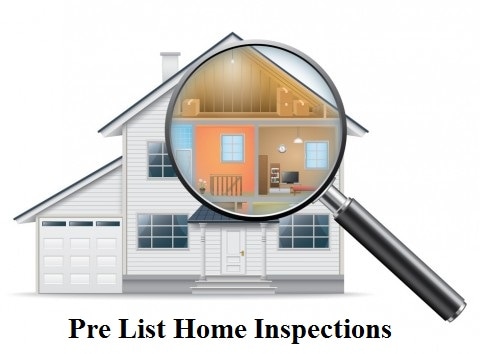 5 REASONS WHY PRE-LIST INSPECTIONS IS NECESSARY BEFORE SELLING?
In real estate, you should always carry out a pre-list inspection of the house as it will make the selling process smooth and save you from getting unexpected surprises.A real estate seller should never underestimate the significance of home inspection. This is the place where most of the sales fall apart. Carrying out a pre-list inspection will give you a clear picture of the house. You can make up for any fault and carry out smooth pricing of your house.
So, talking about the pros of this inspection, there is a list.
1. IT REDUCES THE STRESS DURING THE SELLING PROCESS
When the home sale is set, there is a lot of stress in the air. A much of this stress can be relieved by carrying out a pre-listing inspection. Your house might have some problems which you might not notice but they need to be addressed promptly. Thus, make sure you get done with this task before closing occurs. Otherwise, inspection is where your sale might fall off.
2. IT HELPS YOU PRICE YOUR HOUSE CORRECTLY
Pricing can also be a tricky process to carry out smoothly. One wrong step and you can see your sales falling apart. Setting an ideal price is thus a crucial step. But, you might be wondering what connection it holds with pricing? When you carry out a pre-listing inspection, you'll know positive as well as negative aspects of your house. Therefore, you will price accordingly.
3. IT SPEEDS UP THE SALES PROCESS
No one wants to buy a house which has some veiled issues. Therefore, customers feel more comfortable to make an offer when he knows that you have carried out a keen inspection. This supports the fact that the price has been set fairly.
4. IT ALLOWS YOU TO MAKE TIMELY REPAIRS
There are some issues which need to be addressed very timely to make successful sales in real estate. Therefore, carrying out pre-listing sale will make these areas visible and then you can make timely repairs. These are the issues which affect the sales in a true sense. This will save you from making extra struggles during the actual sale process.
5. IT WILL SAVE YOU FROM RE-NEGOTIATION
In case you do not carry out proper inspection and the buyer finds out the hidden issues in your house, he'll turn away from the deal. Therefore, you'll have to re-negotiate the price and usually fall prey to loss.
So, with the above-mentioned benefits, one should never ignore pre-listing inspection before setting their house on sale. This is a decision-maker of deals in real estate world.