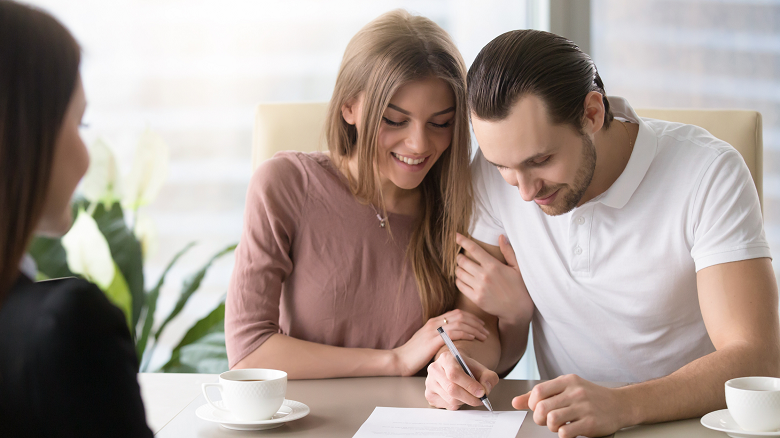 FHA Loan Requirements
For many borrowers, the Federal Housing Administration (FHA) home loan program is their only option for obtaining a mortgage. Credit and down payment requirements are more flexible than for other loans. However, FHA borrowers must meet certain requirements, including a home inspection for the property they want to buy.
What Is an FHA Loan?
The FHA loan process allows people who have no credit history or less-than-ideal credit to obtain a mortgage loan. A bankruptcy or foreclosure does not necessarily disqualify a loan application. The applicant may still obtain an FHA loan if their credit has improved three years after a foreclosure or two years after a bankruptcy.
With an FHA mortgage, a borrower can buy a home with a small down payment. Residences that qualify for FHA loans include single-family homes, 2- to 4-unit dwellings, condominiums, and row houses. Once a prospective buyer finds a home they want to purchase, the home must pass an FHA inspection.
Why Is a Home Inspection Necessary for an FHA Loan?
A critical part of the FHA loan application is the home inspection. The FHA requires this step to protect buyers and lenders from purchasing and financing a home that is not safe or structurally sound. The borrower customarily pays the home inspection fee, which is usually a few hundred dollars.
A licensed home inspector carries out the inspection, which determines whether the home meets the following standards:
Safety and health of all occupants
Security of the property
Structural soundness
To assess whether the home meets these standards, the inspector examines the following main features of the house:
Location
HVAC and water
Safety
Roof
Structure
Access
Defects in any area that affect the home's safety, security, or structural soundness may disqualify the house from an FHA loan.
Location
An FHA appraiser (different from a home inspector) will examine the property location and surrounding area for nuisances and hazards. Factors that may disqualify a property include proximity to:
Heavy traffic
An airport
High voltage power lines
Radio stations or TV transmission towers
Excessive noise
High-pressure petroleum lines or other potential explosives
Oil or gas wells
Hazardous waste sites
HVAC and Water
Heating, electric, and water systems are important factors in an inspection for an FHA mortgage loan. Each habitable room must have its own functional heat source, except for some properties in warmer locations, such as Miami-Dade County in Florida. Here are some of the HVAC and water issues that can cause a property to fail inspection:
Electrical box with exposed, damaged, or frayed wires
The heating system is not functioning properly
A heating system that has not been regularly maintained
A water heater that does not conform to local building codes
A water heater that lacks regularly scheduled maintenance
Faulty plumbing
Inadequate supply of safe, clean water
Lack of one bathroom with working toilet, sink, shower, or bathtub
In locations with cold winters, lack of functioning heat source in every habitable room
Safety
A property may contain safety hazards that would remain unknown without an inspection. The home inspector will examine building materials and any other areas that may make the property unsafe, such as:
Asbestos
Hazardous or toxic chemicals
Lead paint
Poorly lit, overly narrow staircases
Inadequate fire exits
If the inspector finds damaged asbestos in the structure, an asbestos professional must further inspect the property. This additional inspection will help determine the necessary course of action, including asbestos removal.
Roof
The roof must be in good enough condition to last at least two years after purchasing the property. The inspector must have access to the attic to look for signs of roof damage. Factors that can require repairs or a new roof include:
Leaks or failure to keep out moisture
Holes
Water damage
More than three layers of roofing
Damaged chimney
If a home inspector finds defects or damage in the roof, they must specify whether the roof needs repair or replacement. If any damage afflicts a roof with more than three layers, the roof must be replaced.
Structure
A house must be structurally sound to be a safe place to live. The inspector will check the property's structure for signs of damage, such as cracked walls or standing water near the foundation. Issues that can prevent a house from passing inspection include:
Decay, such as rotting beams
Damaged foundation
Termite damage
Lack of termite protection for a wood home
Interior or exterior dampness
Leaks
Defective downspouts or gutters
Faulty doors that cannot be locked
Porch or deck that is damaged or not sturdy
Access
The ability of people to safely access the property is another important factor that an FHA appraiser will check. The property must provide safe and adequate access to pedestrians and vehicles by a public or private road. The road must have an all-weather surface, which means that emergency vehicles and typical passenger vehicles can pass in all types of weather.
What Defects the FHA Will Overlook
The primary focus of a home inspection for an FHA loan is the safety and security of occupants. An FHA appraiser may overlook a defect that is cosmetic or unlikely to endanger occupants or affect structural soundness. The following defects are not necessarily deal-breakers for an FHA loan:
Normal wear and tear
Damaged paint or plaster in structures built after 1978 (older homes may contain lead paint)
Damaged windows or doors that still work properly
Absence of handrails
Worn flooring
Minor plumbing leaks such as dripping faucets
Lack of all-weather driveway surface
What Happens if Property Does Not Pass Inspection
If a property scores low and does not pass FHA standards for a home inspection, the deficiencies can often be corrected. If the seller cannot afford the repairs, one of two scenarios can take place:
The seller raises the price so that they can recoup repair expenses, or
The seller reduces the cost to compensate the buyer for repair expenses.
Another option for the buyer is an FHA 203(k) loan, which lets the buyer finance the mortgage and the necessary repairs. This program makes it possible for lower-income borrowers to buy and repair primary residence properties.
If the damage is severe and repairs are too costly, the seller can find a non-FHA buyer. However, non-FHA lenders have their own inspection standards, so the property may still fail an inspection.
The FHA loan process protects borrowers and lenders from defective or dangerous properties. If all parties can work together, existing problems can be corrected, and the property can be purchased.