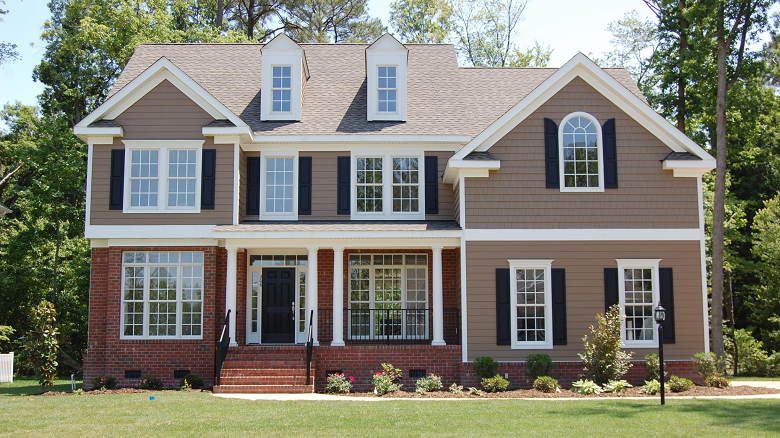 Home Maintenance Tips for Every Season
For many people, buying a house could be the biggest purchase they'll ever make in their lifetime. This is why it makes perfect sense to always stay on top of one's home upkeep.
Maintaining your home inside-out is crucial to maximizing your investment, preventing costly breakdowns, and ensuring your home always looks its best. By taking charge of your home's care and maintenance needs, you're also making sure it remains a safe and secure building for your family and possessions.
To have a well-kept home, consider following these home maintenance tips for every season. We've also included some helpful advice regarding steps you can take all year round to have a properly maintained home.
Home Maintenance Tips for Spring
When nature is springing back to life, it's time to go over your house from top to bottom. This entails:
Checking the roofing structure for leaks and loose, damaged, or missing shingles.
Removing leaves, dirt, and debris caught in the gutters and downspouts.
Inspecting your chimney for signs of damage.
Repairing or replacing caulking and weather stripping around windows, doors, etc.
Power washing windows and siding and cleaning door screens.
Refinishing your deck.
Getting the air-conditioning system serviced and filters replaced.
Inspecting the sink, shower, and bath caulking for signs of disrepair or deterioration.
Checking sprinkler heads and getting rid of insulation from outdoor faucets.
Getting the septic tank inspected and pumped as required.
Draining the water heater.
Replacing smoke and carbon monoxide detector batteries.
Vacuuming lint from the dryer vent.
Polishing wooden furniture and dusting or cleaning light fixtures.
Checking the basement for moisture problems or water damage.
Fertilizing the lawn.
Home Maintenance Tips for Summer
Don't wait for the mercury to rise too high before covering these tasks at the beginning of summer:
Pruning trees and shrubs.
Checking and oiling all-important garage components, including the garage door opener and chain, door hinges, etc.
Replacing interior and exterior faucet and showerhead washers as needed.
Sealing the tile grout.
Removing lint inside and outside washer hoses and dryer vents.
Cleaning the kitchen exhaust fan filter, refrigerator and freezer coils, and drip trays.
Checking the dishwasher for leaks.
Inspecting the kitchen and bathrooms for leaks.
Home Maintenance Tips for Fall
During fall, taking care of general home maintenance tasks is usually a more pleasant undertaking as temperatures tend to be mild. To cover everything, make sure to check both the interior and exterior of your home.
In case you miss something, the list of activities below should prove helpful:
Raking leaves, aerating the lawn, and weeding.
Clearing gutters and downspouts of leaves and debris.
Inspecting the roof for loose, damaged, or missing shingles and leaks.
Draining and winterizing the exterior plumbing, in-ground sprinkler systems, and storing hoses.
Wrapping insulation around exterior faucets and pipes (applies to unheated garages).
Painting the exterior siding and trim.
Fixing or filling any cracks and gaps found in the driveway and walkway.
Power washing all window exteriors and siding.
Upgrading older windows to energy-efficient models.
Checking and fixing defective exterior door hardware (e.g., squeaky handles, loose locks, etc.).
Sealing door and window cracks and gaps with caulk or weather stripping.
Replacing defective windows as needed.
Inspecting, repairing, or replacing the siding.
Cleaning all window and door screens.
Getting a professional to inspect your forced-air heating system (do this during late summer or early fall before the heat sets in).
Inspecting the fireplace for hazards or any type of damage (a professional can do this for you if you want) and cleaning fireplace flues.
Checking and replacing smoke and carbon monoxide detector batteries.
Making sure you have a working smoke detector installed on every floor of your home (including the basement).
Tuning up or testing major home appliances.
Checking your appliances and gadgets for frayed cords and wires.
Making sure the water heater has no leaks.
Cleaning the carpets (call the pros for deep cleaning).
Vacuuming the lint from the vent of the dryer.
Home Maintenance Tips for Hurricane Season
Although there are no blizzards or snowstorms to watch out for in Florida, there's plenty of wind and rain during the hurricane season.
Instead of providing home maintenance tips for winter, here's a list of what you can do to ensure your home is adequately prepared before the hurricane season (which usually falls from June to November).
Assess the condition of your roof or schedule a professional inspection.
Keep a count of your shutters and lay them out to ensure they are complete.
Check your shutter hardware and make sure they are ready to be used.
Inspect all openings that may need to be boarded up and buy plywood cut to fit them.
Clear and clean weep hole areas to prevent water intrusion.
Seal all sections of your home that require caulking, such as the siding, around windows, the dryer vent, etc.
Of course, aside from taking care of your home, you need to ensure you have all the supplies you need for hurricane season.
Monthly Home Maintenance Tips
While taking a seasonal approach to home maintenance is an excellent strategy for keeping your home in tip-top shape, there are also certain year-round or monthly concerns you need to stay on top of.
These include:
Inspecting and replacing HVAC filters to maintain good air quality.
Keeping an eye on leaks in your sinks, toilets, tubs, and showers to avoid expensive repair work and replacement costs, as well as water damage and mold growth.
Cleaning and replacing the range hood filter as necessary, especially if you cook at home frequently.
Checking dimming or flickering bulbs to ensure your circuit isn't overloaded. If the problem persists, get a professional to conduct an inspection.
Being on the alert for issues outside your home, such as loose or missing shingles, water pooling at the foundation, and weird sounds coming from your heat pump. Getting these checked during a home inspection can help you avoid more serious (and expensive) repair or renovation work down the line.
If you discover a problem whose cause you can't determine and which you cannot resolve on your own, you can always ask an inspector to conduct a professional home inspection.
The Importance of Year-Round Home Care and Maintenance
Your home is both an asset and your safe haven; therefore, it makes sense to preserve and protect it from the elements as well as regular wear and tear through year-round maintenance.
By following the tips shared here, you'll be extending the lifespan of your home and keeping it in the best condition.
You can also get help from the experts here at Pro Inspect Solutions by arranging for a home inspection.
Please contact us today!