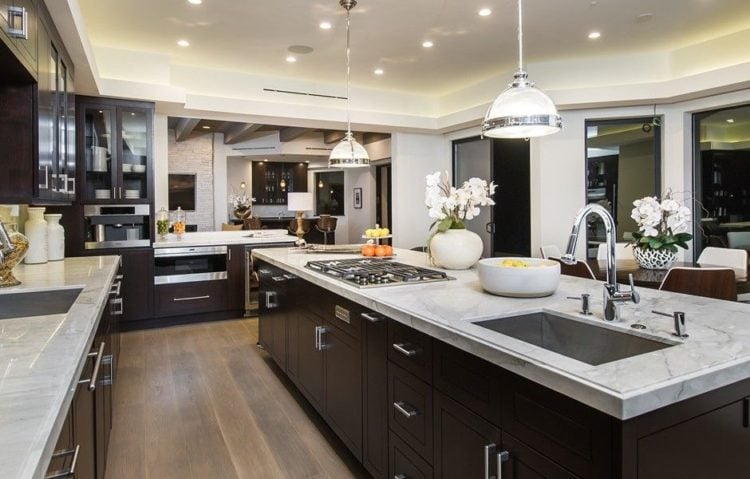 Preparing Your Household Appliances for the Holidays
Home appliances become especially important during the holidays. They work harder than usual to help you prepare large meals and to accommodate guests. The lifespans of most major household appliances range from five to 20 years in Florida. Preventive upkeep can help your appliances last longer and ensure that they survive the holiday season. Although you could hire a pro to perform routine maintenance, you can probably complete most of these tasks on your own.
All Appliances
Test every appliance well in advance of a holiday. This way, you'll have enough time to repair or replace it if necessary. You don't want to wake up on Christmas morning and discover that your oven doesn't work. If you use propane, check the fuel gauge at least a week before each holiday. Clean the interior and exterior of every appliance, including any vents or exposed condenser coils. While you're cleaning, don't forget to maintain your vacuum cleaner. It may need a new bag or air filter.
Microwave Oven
Most microwaves don't require much maintenance beyond cleaning. However, some built-in models have grease or charcoal filters. It's often possible to clean grease filters with dish detergent, but you'll need to replace charcoal filters at least twice annually. See the appliance's instruction manual for details. If you have a countertop oven, make sure that none of the air vents are blocked. Replace the glass turntable if it exhibits any large cracks or other damage.
Ranges, Ovens
Conventional stoves mostly just need cleaning. You can clean an oven manually or activate the self-cleaning cycle. If you use self-cleaning, take the metal racks out and read the oven's directions first. It's generally safe to use this feature. However, self-cleaning may release some smoke and other pollutants. Try to choose a day when you can open nearby windows. Check your oven door gasket as well. Replacing a deteriorating gasket will help the appliance work more efficiently and reliably.
Range Hood
A well-maintained hood expels steam and fumes from your kitchen. It's particularly important if you own a gas stove. Range hoods usually have charcoal or metal filters. A charcoal unit needs replacement at least once every year. On the other hand, you can wash a metal grease filter. The external air vent may also need cleaning. It could become clogged with grease and start a fire. Finally, test the hood's light bulb and replace it if needed.
Refrigerator
Before stocking your refrigerator with holiday foods, use an accurate thermometer to check the temperature. Ideally, the refrigerated section should stay at around 37 degrees Fahrenheit, and the freezer ought to maintain a temperature of zero degrees. You may need to adjust the settings or replace leaky door gaskets for optimal results. If your appliance has a water dispenser, replace the filter twice annually or when water quality changes for the worse. Consider defrosting your freezer to boost efficiency and free up space. You can also gain more room by finding expired food to discard.
Garbage Disposal
As you clean out a refrigerator, you might be tempted to use the garbage disposal unit in your kitchen sink. Be careful what you put in it; things like coffee grounds, bones, potato peels and eggshells can cause clogging. Your garbage disposal will work more reliably if you run it at least twice every week. It's potentially dangerous to pour chemicals into the unit. Instead, use natural cleaning supplies like lemon wedges, ice cubes, baking soda and vinegar.
Automatic Dishwasher
With so many dishes and utensils to clean, your dishwasher may have to work overtime after a big holiday meal. You can prepare it for this task with a little extra upkeep. If your model has a filter, be sure to clean it. Filters are usually installed near the base of the appliance. Check the instructions for further information. You can clean your dishwasher more thoroughly by measuring one cup of white vinegar and pouring it into a bowl on the upper rack. Next, run the machine without any other dishes in it.
Washing Machine
Depending on the model, your washer may have lint, water or pump filters. Remember to clean them before the holidays. Some types of filters are attached to the tub or agitator. Ensure that your washer is leveled; this will prevent it from causing damage by moving around while the tub spins. Most models have adjustable legs that make them easier to level. Inspect the hoses; replace them when you notice any cracks, water leaks or bulges.
Clothes Dryer
You might need to use a dryer more often during cool holiday weather or when guests visit your home. Be sure to remove lint from both ends of the exhaust vent as well as the lint screen and trap. This will significantly reduce the risk of a fire. You can use water and laundry detergent to clean a lint screen more thoroughly. If your dryer has a plastic exhaust duct, strongly consider replacing it with a metal unit to improve safety.
Air Conditioner
While much of the nation has shut down its A/C units for the rest of the year, Florida residents may still need some air conditioning during the daytime hours. Remember to keep your cooling system working efficiently by replacing or cleaning its air filters. If you haven't cleaned the condensate drain line in more than a year, you can do so by pouring bleach through it. This may prevent it from clogging and causing water leaks.
Preventive upkeep takes time and money, but it could help you enjoy safe, comfortable holidays without any unwanted surprises. If you're planning to move into a new house soon, be sure to hire a professional home inspector. This expert will examine major appliances as well as the associated plumbing, wiring and vents. An inspection helps to ensure that you purchase a home with safe, fully functional equipment and systems. To schedule a thorough house inspection in the Orlando area, please contact Pro Inspect Solutions today.