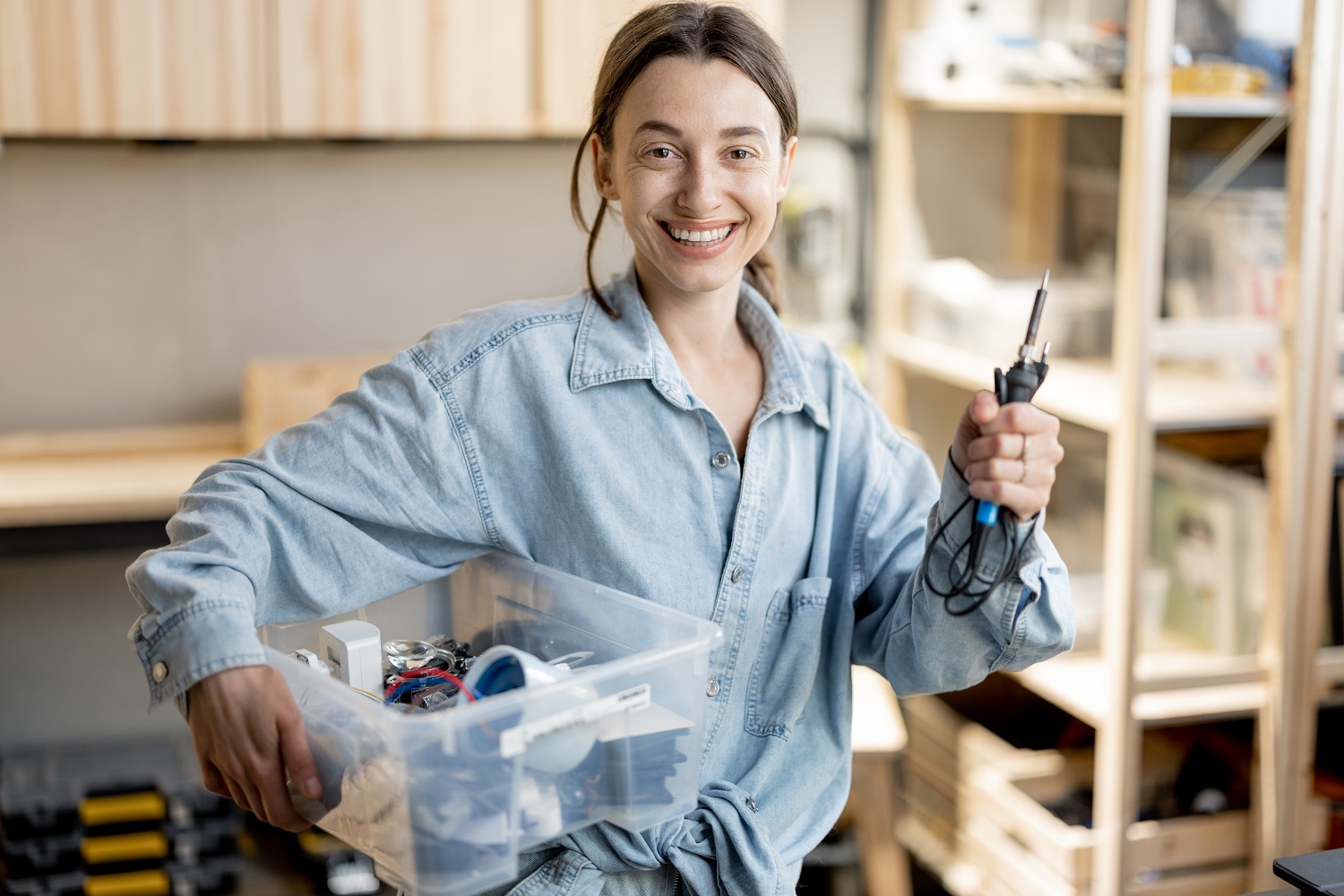 Why Homeowners Should Invest in a Home Maintenance Inspection
Being a homeowner can be rewarding…but it can also be tough, especially when it comes to keeping your home maintained. Often, there might even be issues that you don't even know are there unless you hire a trained home inspection professional.
As one of the leading companies offering home inspection in Orlando, FL, the team from Pro Inspect Solutions wanted to break down the benefits of a home maintenance inspection for homeowners here.
What Precisely is a Home Maintenance Inspection?
A home maintenance inspection is when a certified home inspector visits your property and goes over it with a fine-tooth comb, checking for structural issues and other maintenance problems or repairs that are needed. They'll examine things like:
Windows
Walls
Floors
Ceilings
HVAC Systems
Plumbing & Sewage Systems
Roof & Attic
Electrical System
Chimney
Foundation & Basement
Exterior
A thorough home inspection will often take anywhere from two to four hours and once done, the inspector will provide you with a detailed report that lists all of their findings. It's important to note that the homeowner is usually expected to be present during the inspector's walkthrough.
What's the Difference Between a Maintenance Inspection & Standard Home Inspection
There key difference between these two inspection types is that often a standard home inspection is performed when a home is being sold. But a maintenance inspection is designed for homeowners to find any underlying issues and repairs needed with their household. However, unlike a standard home inspection, a maintenance inspection will often skip over things like appliances or other fixtures.
Why Invest in a Home Maintenance Inspection?
There are a number of reasons to invest in a home maintenance inspection, such as:
Catching Maintenance Problems Early: One of the foremost advantages of a home inspection is that it will help you catch any maintenance issues early on that could develop into serious problems down the road. This can save homeowners on major repair costs in the future. For example, you could have an outdated electrical system causing spikes in your monthly utility costs and you might not even know it.
Inspectors are Neutral Third Parties: A home inspector is there to determine the state of your home from an outside perspective. Often, as homeowners, it can be difficult to see what's wrong with our household or admit there are issues, but an inspector's job is to be blunt and tell you the god's honest truth. Additionally, they simply inspect your home and provide you with a detailed list of problems; they're not trying to pressure you into paying for any repairs like some contractors might do.
You'll Be Prepared to Sell: Even if you're not planning on selling your home anytime soon, a thorough home maintenance inspection will mean you're more prepared when you choose to sell your home down the road. You'll have the chance to fix any maintenance issues, make repairs, and get a good idea of what you'll need to have done should you decided to sell in the future. It helps your home from falling into disrepair and costing a fortune to repair it if, and when you want to put it on the market.
Safety & Peace of Mind: Safety is also another big reason to invest in a home inspection in Orlando. Doing so will ensure that your home is safe and structurally sound, giving you peace of mind that there's no risk to you and your family of the roof caving in or the walls falling down. It might seem slightly melodramatic, but knowing that your home is safe without a shadow of a doubt can truly make you feel more comfortable and at ease in your household.
How Often Should I Get a Maintenance Inspection?
It's recommended to have your home inspected annually, or at most every 3-5 years to ensure it's in good condition. Older homes should be inspected more often, as their structural components could be aging and it will give you a good idea of when things need to be replaced or repaired.
What Should I Do with the Results of My Home Inspection?
Once your home inspection is completed and you've received the results from your Orlando home inspector, it's time to decide how to move forward with that information. If you have things like mold, termite damage, plumbing or roof leaks, or other safety hazards, these should be fixed right away as they not only pose serious structural damage but safety issues a well.
Smaller things, like a drafty room or older, inefficient windows can be left for a later time. Just don't forget about them, because as mentioned earlier, small things can develop into big problems if left unattended.
Contact us today for more about Orlando, FL, home inspection services!
If you're buying a new home or selling your old one, then Pro Inspect Solutions would be happy to hear from you. We also frequently work with real estate agents, providing high-quality home inspection services throughout Central Florida.
The home inspectors from Pro Inspect Solutions are some of the area's best. Our home inspector network is comprised of locally certified inspectors that have met strict requirements and guidelines to receive their Pro Inspect Solutions seal of approval.
To learn more about our services you can call us today at (407) 796-2540 or book an inspection online.